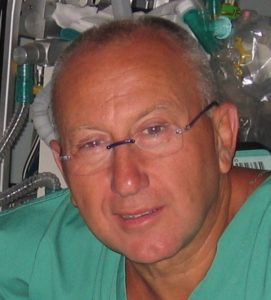 Franco Vicariotto, MD.
Prof.Vicariotto is currently specialist consultant of HUMANITAS-S.PIO X Hospital of Milan and of Lower Genital Tract Disease Unit at the V. Buzzi Hospital – University of Milan
He graduated in Medicine and Surgery at University of Milan, where he also achieved the specialization in Obstetrics and Gynecology.
He is currently in the Board of several scientific societies.
SIM, the Italian Society of Menopause (SIM);
Founder and in the Board of SIFIOG – Italian society of supplements in Obstetrician and Gynecology. (www.sifiog.it)
His major interest and experience is in the use and in the research of oral and vaginal probiotics in obstetrics and in gynecology.
With his long experience as specialist in Gynecology, Prof. Vicariotto is a clinical advisor on women's health for several Italian and International companies. He is also a clinical advisor for IQVIA Health.
Author of many publications and moderator-spokesman  in scientific meeting and conferences in Italy and international
ginecologia@vicariotto.com